Oliver T-Shirts
OLIVER FIRSTS T-SHIRTS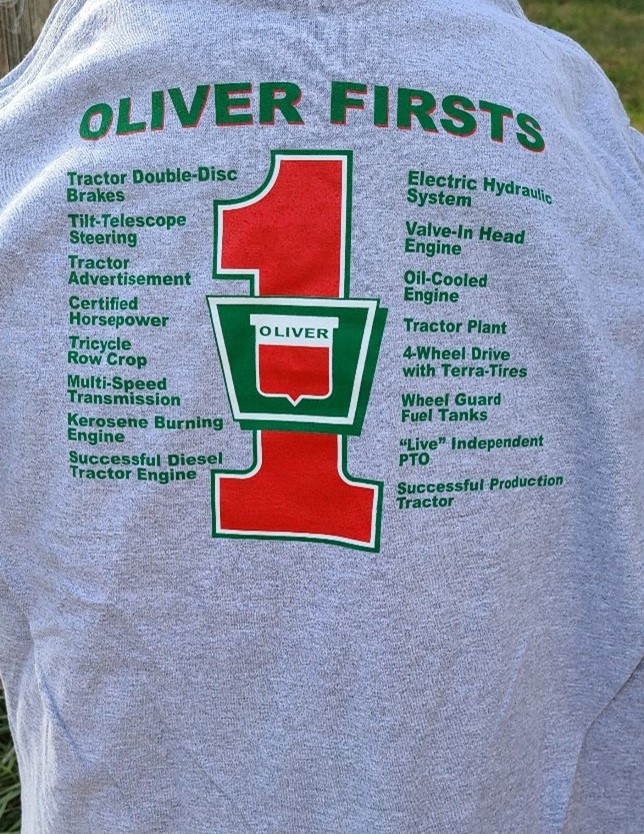 The design is printed on the back, with nothing on the front of the shirt.
Available in gray or tan. Sizes are Small thru 4X.
The price is $15 plus Shipping.
Order from David Westbrook, 2771 W 52nd ST S, Newton IA 50208. E-mail Dave at dwestbrook1755@gmail.com or text him at 641-521-1235.
Our Events
2023 Iowa Cornbelt Oliver Collectors Summer Show
July 29 & 30, 2023
Hosted by the Hardin County Farm Museum
Eldora, Iowa
Read More