Cornbelt History
The Iowa Cornbelt Oliver Collectors Association was the second chapter to be formed under the National HPOCA charter. There are now 21 chapters.
On January 13, 1994, ten Iowa members of the HPOCA met in Little Amana on the coldest day of the winter (the temperature sign read 21 degrees below zero) to discuss forming a chapter under the HPOCA.
The following is an excerpt from an article from HPOCA magazine Vol. V #1 Spring 1994:
"Over the years there have been several conversations about starting a regional chapter of the HPOCA in Iowa. On January 13, several families gathered informally in Little Amana, Iowa to discuss the feasibility of such a chapter. We were in agreement that regional chapters are vital to the continued growth and success of the HPOCA. Several names for the association were discussed. We wanted to keep a regional identity that was not necessarily limited by geographic boundaries. We wanted an Iowa Chapter but did not want to exclude anyone from the surrounding states who might want to join. Hence the local and regional flavour of our name: The Iowa Cornbelt Oliver Collectors Association."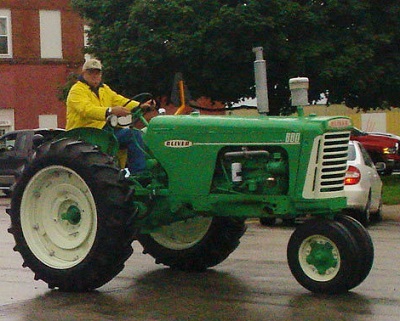 Charter members of the group were Vernon Huyser, Everett Schilling, Greg Sutton, Tom Toycen, Blane Bolte, Harlan Maasdam, Laverne "Red" Sheets, Bill Stoltz.
Blane Bolte was the club's first president, with Tom Toycen editing and mailing the newsletter.
The chapter has grown, and about 90% of our membership resides in Iowa. Our Cornbelt Chronicle is mailed out 4 times a year to keep our members up on chapter happenings.
Iowa Cornbelt Oliver Collectors chapter has hosted the 2000, 2007 and 2008 Winter Get-Together events for the National HPOCA and the 2002 National Summer Show at Cedar Falls, the 2010 HPOCA National Summer Show in Mount Pleasant, and the 2015 National HPOCA Show at the Albert City Threshermen & Collectors Show at Albert City.